NEED FOR PEED
Thanks for racing in NEED FOR 3SPEED! Check the results below to find out if you won.
HOW TO PLAY
1. Log into your RedMagic account and create a username. If you don't have an account, sign up here.
2. Click play. Race your car to the finish line by clicking whenever the meter gets in the green zone.
3. To score more points, make it to the finish line in the shortest amount of time.
4. Every user gets 3 chances a day to race.
5. Get 2 more chances to race when you share a RedMagic 3S feature with your friends.
HOW TO WIN
1. The top 50 fastest players are eligible to win prizes.
2. One player in the top 50 will be picked at random to win a RedMagic 3S.
3. We'll also pick 20 winners at random for a Mystery Prize Crate, packed with RedMagic accessories.

TERMS AND CONDITIONS
1. The campaign begins on 09/25 12PM CEST and ends 10/09 12PM CEST.
2. All participants must be 13 or older to enter.
3. All participants must be based in a country/location that we ship to in order to claim a prize. Please check this page to see if RedMagic ships to your location.
4. If any of the winners are discovered to not be based in a participating country/location (see point 3) then their prize will automatically transfer to another participant.
5. Participants must create a valid account to join. Multiple accounts and bots are not allowed. If the system recognizes that any user accounts are invalid, this will result in disqualification.
6. All winners are eligible to win one prize only.
7. We will contact all winners by 10/12/2019 12PM CEST via email. Respondents must respond by 10/17/2019 12PM CEST to claim their prize. Any users who do not respond before then shall no longer be eligible to claim their prizes, and other winners shall be selected.
8. The RedMagic Team will announce the winners on the RedMagic website once all winners have been confirmed via email. Winners will have their unique RedMagic usernames displayed on the leaderboard of the campaign page. We will not share the names or emails of winners.
9. The prizes will be sent out on or before 10/31/2019.
10. RedMagic reserves to change the Terms and Conditions at any point during the campaign.
11. Once the campaign has ended, the game can still be played but no more prizes can be won.
RACE NOW
Create username
Your username cannot be changed after submission. Choose wisely!
Between 4–8 characters. No special characters.
Between 4–8 characters. No special characters.
Sorry, this name has been taken!
Looks like you've run out of gas :(
Click below to get more plays.
Share
Looks like you're out of gas for today.
Play again tomorrow?
Congratulations !
You've spend 45 seconds,got 150 points.
Play Again

Qualcomm® Snapdragon™ 855+
You deserve a phone with the best chipset.

90Hz Display
Don't call it a gaming phone unless it's got a 90Hz Display.

5,000mAh Battery
Intense games need immense power. 5,000mAh to be precise.

Internal Turbo Fan + Liquid Cooling
RedMagic 3S has a real fan built in but other smartphones can't even fit a headphone jack.
Pro Triggers
Need more precision in your gameplay? Try the RedMagic 3S's built-in gaming triggers. You're welcome.

Up to 12GB RAM + 256GB Storage
12GB RAM and 256GB storage. Name a better duo, I'll wait.
Hi
Please log in.

Points: 0

Ranking: 0
Log in
Hi
You've got 0 points,ranking 0 .
Check the results and see if you won.

Points:
0

Ranking:
0
VIEW RESULTS
Sorry, you did not win this time
:(
But you can still be a winner: Get money off the Pro Handle with your RedMagic 3S order. 24-hour offer.
WOAH! You've won the RedMagic 3S!
Please check your email inbox to claim your prize. Thanks for playing!
SUBSCRIBE FOR PRIZES
HOW TO WIN
We're picking 20 lucky subscribers to win Google Play Store gift cards — perfect for premium Android games.

Feeling lucky? Subscribe now.
PRIZES
10 x €10 google play gift cards
10 x €15 google play gift cards
Successfully subscribed.
Subscription unsuccessful. Try again?
Email box cannot be empty.
Wrong format!
COUNTDOWN TO REDMAGIC

Qualcomm® Snapdragon™ 855+

5,000mAh Battery
Pro Triggers

90hz Display

Internal Turbo Fan + Liquid Cooling

Up to 12GB RAM + 256GB Storage
Free Gifts with First 100 Orders
Buy the 3S Reward Card now and get awesome gaming gifts.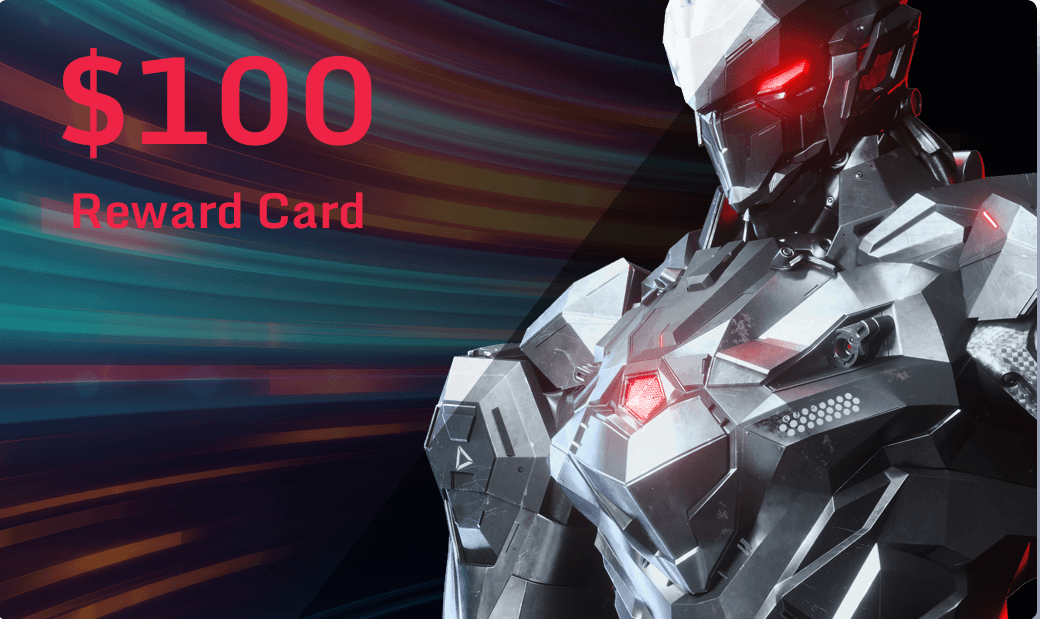 1ST – 20TH ORDERS
Free Pro Handle
21ST – 50TH ORDERS
30% discount code for all accessories
51ST – 100TH ORDERS
15% discount code for all accessories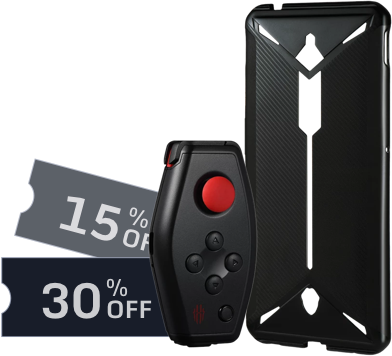 HOW TO ORDER
1.Head to the order page and buy the €100 Early Bird Reward Card.
2.You will be sent a unique code which you can use to purchase your RedMagic 3S on or after the launch date.
3.See above for prizes.
TERMS AND CONDITIONS
1. Rewards will be given to the first 100 orders.
2. Each user can only claim one reward, no matter how many orders made.
3. The Early Bird Reward Card is non-refundable and cannot be returned.
4. RedMagic reserves to change the Terms and Conditions at any point during the Early Bird Reward Cards campaign.
REDMAGIC OUT NOW
Get €5 off the Pro Handle. 24-hour offer.